This weekend, at the Spanish School of Process Work, we have immersed ourselves in exploring new ways of understanding leadership, placing special awareness of the dynamics of power, rank, and privilege in order to generate less abusive relationships and dynamics in the our environment, teams or organizations.
We did this through a hybrid seminar where we were able to breathe again in the same space and share with colleagues from all over Spain and South America. A great gift of diversity in all its forms!
Leadership Awakening Seminar: Embracing Diversity in Our Teams and Organizations
It has been a very enriching group and experience, with the safety measures of the Covid 19 and very very exciting. We grew up and learned together. We have chosen a small and well-ventilated place outside the city to improve safety and ensure the comfort of the participants.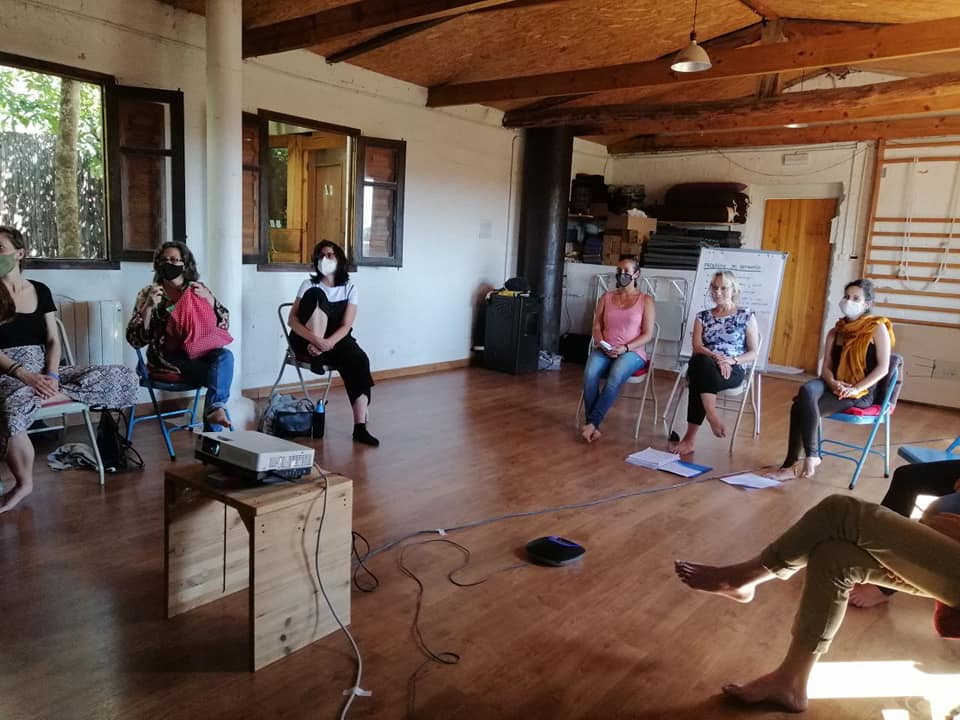 Many thanks to our School facilitators Gill Emslie, Bárbara Rabinad and Eva Sánchez for making this possible.
We have adapted to the new times, and we continue to grow together and work hard to make the School project sustainable.
Join us!