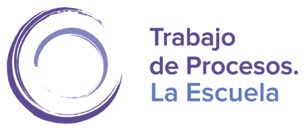 It also offers seminars open to anyone interested in Process Work.
Introductory training in Process Work and its practical application in different areas. The duration of the course is 12 months. It is the way to access the Diploma program – although it can also be studied independently.
Training – at least 5 years long – aimed at both professional who already practice and people exploring a new direction, path or career. You will participate in experiential and theoretical studies of Process Work.
It is a short program -generally 6 months long-, which allows the student to enter the program at the same level as other students who have already started their training at our school, so that they can join Phase 1 level of study.
Triennial Facilitation Training
3-year group facilitation training, in collaboration with Fil a l'agulla. Providing awareness and growing with diversity.
At the national level, the training program is recognized by the Institute for Process Work and Deep Democracy; internationally, by the International Association for Process Oriented Psychology (IAPOP).
The school meets the requirements established by the IAPOP.
Donate to the Solidarity Fund
The School wants to offer the same training opportunities to all interested people, whether they have their own resources or not, and thus promote diversity among our community of students and therefore, subsequently, of Process Work graduates in society.