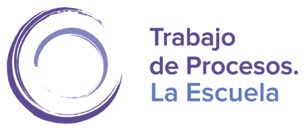 Process Work Professionals associated
with the School
Lena Asladinou
I am a certified Process Worker with a background in Social Work and Systems Theory. I work as a therapist, facilitator, trainer and community worker in Greece and internationally. Together with colleagues I co-founded Process work Greece and Process work Hub.
Sergi Barrientos
Diplomate in Process Work, Facilitator, Trainer and Therapist, I am passionate about working with diversity issues, community and organizational transformation, power and resilience.
Núria Danés
She works as group and organisational facilitator, trainer and as an individual and couples therapist. She has wide experience in the social field, local participation and community development. Formadora.
Jan Dworkin
Jan has more than 25 years of international, cross-cultural experience as a couples therapist and leadership coach. She is one of the founders of the Process Work Institute (PWI).
Mireia Parera
I work as a trainer, facilitator and accompanying individual development. I am passionate about supporting groups and organisations in conflict and crisis situations, as well as advising leadership and supporting power awareness processes.
Conchi Piñeiro
A postdoctoral researcher, a trainer and a facilitator, with integral sustainability as the core goal and passion for different participatory methods and approaches. PW Diplomate, focused on facilitating groups mainly, but not only. Co-founder and an employee of Altekio, a cooperative within social and solidarity economy framework.
Anna Pujol
I have a diploma in Process Work from the Deep Democracy Institute and Instituto Trabajo de Procesos in Spain. I  collaborated in both institutes as a therapist and coach.
I am a working member of the Resilience Earth cooperative and a member of IIFACE.
Bárbara Rabinad
I am a passionate and persevering woman, I like to get involved in new projects and use my creative potential to find new solutions to personal and professional challenges.
Eva Sánchez
Facilitator of groups and organizations, trainer and individual and couples therapist. She accompanies processes of change and awareness to support the growth and development of people.
Brigita Trimajova
She likes to discover creative ways to address growth, painful experiences, trauma or simply, just new horizons with her clients. Works with individuals, couples, groups in therapy and professional development.
Alexandra Vassillou
Processworker and Social Psychologist. Works in Greece and internationally as a psychotherapist, trainer, facilitator and community worker.
Ivan Verny
Dipl. Process Worker, psychiatrist & psychotherapist in private practice in Zuerich, cert. art-oriented and process oriented supervisor. Member of Processwork Instituts & faculties in Bratislava, Prague & Zurich. Ivan has been passionately combining methods & unfolding human treasures. Teaching Processwork since 1990.
Triennial Facilitation Training Teaching Team