28 to 30 May, 2021
online
Gill Emslie & Barbara Rabinad
Online (*) With Gill Emslie, assisted by Barbara Rabinad Coll
(*) NEW FORMAT (updated May 3, 2021):
As we announced and given that COVID restrictions allow it, we are going to open a face-to-face group of a maximum of 22 people, including trainers, translators and technical support.
There are 10 face-to-face places that we will award in order of registration / interest.
INSTRUCTIONS:
Formalize the registration and put in the comments field: «PRESENTIAL GROUP».
VENUE – OOFLINE GROUP
LUGAR SEMINARIO – GRUPO PRESENCIAL:

ASSOCIACIÓ CURIOUS GARDEN

Av. Tarruell 104
La Floresta – 08198 Barcelona
curiousgarden.info@gmail.com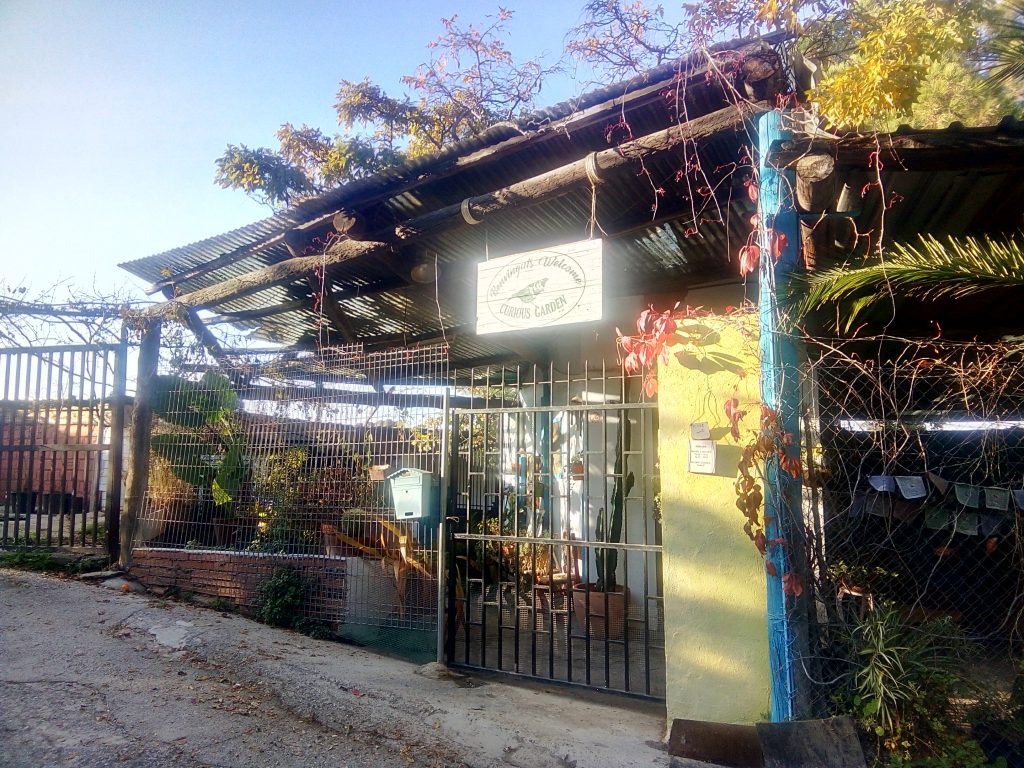 The price for people who come in person will be € 300 as in a face-to-face seminar before COVID.
ABOUT THE SEMINAR:
Research shows that diversity in leadership teams encourages innovation, improves decision making and facilitates organizational cultural change. Despite this fact, gender and diversity issues are still a worldwide challenge at both an individual and organizational level, with systemic discrimination at its heart.
Given the unprecedented situations we are all experiencing with this COVID19 pandemics, the ability to truly engage others, take leadership, manage different reactions and reframe accordingly are essential. Emotions and personal experience are intrinsic to conflict and change, and awareness of how the dynamics of rank, power and privilege influence all communication is central.
Objectives
This training seminar will provide an in-depth opportunity to deepen our understanding, develop skills, and enhance our ability to lead and facilitate challenging situations ,with an emphasis on awareness.
We will focus on:
Our inherent Leadership styles
Eldership
Our Edges to leadership
Working with structural discrimination and its impact
Roles, rank, power and privilege: their influence on the system.
Giving and receiving feedback
Teams and leadership
This training seminar will be highly experiential, supported by theoretical presentations.
It is relevant for anybody who is interested in exploring a Processwork approach to leadership and is interested in developing their own leadership skills, or works with individuals, groups or organisations.
Based on Dr. Arnold Mindell's Processwork approach with its multi-dimensional framework and metaskills of deep democracy. This trans-disciplinary approach emphasizes embodied learning and increased awareness at its heart.
Facilitators

Gill Emslie, PhD. (left)
Co-founder of the Institute of Processwork in Barcelona, Processwork facilitator, and trainer, Gill emphasizes deepening democracy and social change in her work internationally, focusing on issues such as leadership, social and environmental justice, and facilitation. conflict. When she is not traveling, she lives in the Scottish eco-village of Findhorn, an NGO and sustainability training center.
Barbara Rabinad (right)
I am a passionate and persevering woman, I like to get involved in new projects and use my creative potential to find new solutions to personal and professional challenges.
I am passionate about human relationships and the generating force of a group. I am interested in the learning and transformation processes that they offer. As a Coach and Facilitator, at decisive moments I bring clarity and direction. I use different methods to achieve the desired results, adapting with agility to the needs of each moment.
Eva Sánchez
Eternal learner, curious, lover of creativity, nature and human relationships. Interested in the processes of transformation of people and passionate about the language of the body, conscious leadership and power management within teams and relationships.
Eva accompanies processes of change and awareness with individuals, relationships, groups and organizations, so that they find greater meaning, helping them in their process of growth and development.
The seminar will run:

Friday 28th May: 16.00 – 19.30

Saturday 29th May: 10.00 – 14.00 & 16.00 – 19.00

Sunday 30th May: 10.00 – 14.00 & 16.00 – 17.30

Training days

31st May: 10.00 – 14.00 & 15.30 – 17.30

1st June: 10.00 – 14.00 & 15.30 – 17.30


Language: The seminar will be in Spanish and English with Translation
Cost of the seminar: 235€ (**)
Training Days: 80€/day
Registratiions deadline: May 25th, 2021
(**) Early bird: 200€ for registrations AND payments before May 10th ONLY for formal ProcessWork Students from centers associated to IAPOP
If you are unable to pay the full rate, you can register by paying the
amount that you can afford and discuss with La Escuela the exchange
you can make for the fee reduction. Email Mar at
info@trabajodeprocesos.net with a small description of your
circumstances and the amount you can pay.
IMPORTANT NOTICE ABOUT THE SEMINAR ONLINE FORMAT

(*) IMPORTANT NOTE – The seminar will be online. BUT, if on May 1, the covid19 restrictions allow us to organize a face-to-face group, we will open a group in Barcelona, with the capacity and mobility limitations set by the administrations at that time, and we will offer it to people already registered with a small price increase to cover the School's logistical expenses and with LIMITED places, and in order of request.
The activity will continue to have the online connection so that the rest of the participants can participate as planned.
We think it might be a good time to move into a hybrid seminar towards a new format and a new normal.