16th to 18th September, 2022
online (zoom)
Kate Jobe + Andy Smith
Open to the public
September 16th 17th and 18th in Barcelona,
In English with translation into Castellano.
"The creative mind" allows you to join to what you are experiencing, to become it and really create with it.

You are no longer a passive observer, but a living and creative force in nature itself" Amy Mindell
What is the creative process? What helps us access it more deeply, connecting with, sensing that experience and then bringing it through into your work and to the world?
This seminar is for people who identify as creative and creators and those who think they might like to be that. Whether you are an actor, dancer, playwright, composer, writer, designer, architect, gardener, games designer or educator, we will explore together the multitude of different patterns and attitudes that support your own creative path.
OUR TOPICS:
Our Creative paradigm: Learning about the essentially creative perspective of Processwork, levels of perception, innerwork and awareness sensitivity.
The Creator: Who is dreaming you, creating your project? Finding and connecting with your own Creative Myth.
Being the Source: Finding and connecting to the deepest essence of your work whilst being the creator, inventor or agent for your idea.
Allies: Finding allies and support for your work, both internal dream-figures and external real people.
Creative Disturbances: Working with disturbances such as body symptoms, relationship difficulties and other annoyances; and how these hold the seeds for the emergent creative process
The Gaps, The Creative Blocks?: How to make blocks useful as keys to the direction of your work.
Surprise! Letting yourself be surprised by your impluses. Supporting unexpected turns to open doorways to a creative freedom, unexpected expression and creative choice.
Critics: Engaging with and using feedback Everyone has internal and external critics but how do these particular thought patterns and systems interfere or even help with the creative flow and how do we engage and transform these.
The Next Step: Unpicking the edge to the next unfolding of the creative process using our patterns of procrastination, stuck-ness, and frozenness.
We will explore creativity in three dimensions. The first is the more concrete practical world where we develop our techniques and skills. The second dimension is dreamlike and subjective, our disturbances, inner critics and night time dreams. The third dimension is the most subtle, and is the source from which we draw and which shapes us as creators, or even creates us. We will explore moving between these realms as a practice, developing a sense of fluidity.
What happens in the seminar?
The days are a mixture of innerwork and reflection, individual and group work, with time to evolve
your creative work and enjoy ongoing feedback. Processwork sees feedback as coming from three different levels, from ordinary life (including ourselves and others we know or listen to); from more dream-like subjective experiences; (including our night time dreams) and from an essence-like sensing or source.
TImings seminar:
Friday, September 16, 4:00 p.m. – 7:30 p.m.
Saturday, September 17, 10:00 a.m. – 2:00 p.m. and 4:00 p.m. – 7:00 p.m.
Sunday, September 18, 10:00 a.m. – 2:00 p.m. and 4:00 p.m. – 5:30 p.m.
Timings Training days:
Monday, September 19 – 10:00 a.m. – 2:00 p.m. and 3:30 p.m. – 5:30 p.m.
Tuesday, September 20 – 10:00 a.m. – 2:00 p.m. and 3:30 p.m. – 5:30 p.m.
Friday to Sunday is an open seminar for anyone interested in Processwork while
Monday and Tuesday are for registered Processwork Students in any international programme who wish to develop their creative projects.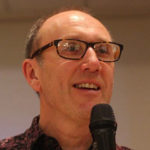 Andy is a processwork teacher, facilitator and core faculty member in the UK and Spanish schools of processwork. In Scotland his organisation "Diversity Matters", has designed projects and training programmes to work on community cohesion, inclusion, deep democracy and social change and with colleagues has won a string of national and international awards including for life-long learning, and global innovation in education for the Go Deep Game.
He is an occasional songwriter and poet and loves the interplay with meaning, rhyme and rhythm and how this can change our perception of reality. Passionate about connecting with the spirit behind life, subtle awareness and welcoming ordinary small things we hardly notice which then contain the seeds of creative process. He is also a lifelong fan of long distance cycling and the wild places.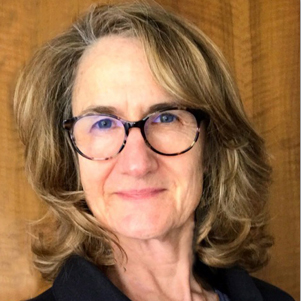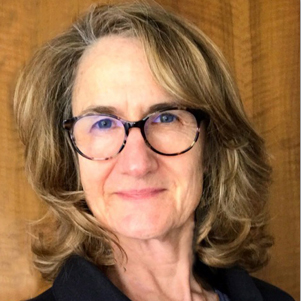 Before finding Processwork, Kate was a professional dancer/choreographer in Seattle, Washington with a passion for the endless possibilities of human experience and expression through the body. She studied Laban/Bartenieff Movement Analysis to enhance her experience and fell into a world of movement more mysterious and rich than she thought. Soon after she discovered Arny Mindell and Processwork where the dreaming as a world that shows up in everyday life connected spirit, movement, art, and deep inner processes. Kate went on to study Processwork in Zurich in the late 1980s and co-founded the Processwork Institute in Portland, OR. where she continues to serve on the faculty. She is also on the core faculty of the UK, Spanish, and Zurich schools. Kate was editor and designer of The Journal of Process Oriented Psychology which reflects the value that journals should be beautiful. /;
Methodology
PROCESSWORK makes a vital contribution to awareness or mindfulness practice and links inner-work and social action. Its methods are used in theatre, music and the arts and in conflict resolution and post-conflict community recovery, diversity awareness, organisational and social movements as well as in psychotherapy!
Seminar venue: online zoom
Seminar price: €300
(*) EARLY BIRD: €265 UNTIL SEPT 2ND INCLUDED, FOR REGISTRATION AND PAYMENTS UNTIL THIS DAY – ONLY FOR FORMAL STUDENTS FROM IAPOP ASSOCIATED CENTERS)
PAYMENT AND CANCELLATION POLICY (Read before registering please)
If there is not a minimum number of people registered for the activities 20 days before they start, the School management reserves the right to cancel them. In this case, the School will only be responsible for the return of the full amount of the activity. For this reason, we ask you to anticipate your registration as much as possible to ensure the celebration of the activity.