This September has started very well.
We have met in Mura, Barcelona, a beautiful village about an hour from Barcelona, to attend the seminar "Dreaming of organizations, multiple roles, being oneself and other paradoxes" (September 14 to 16, 2018).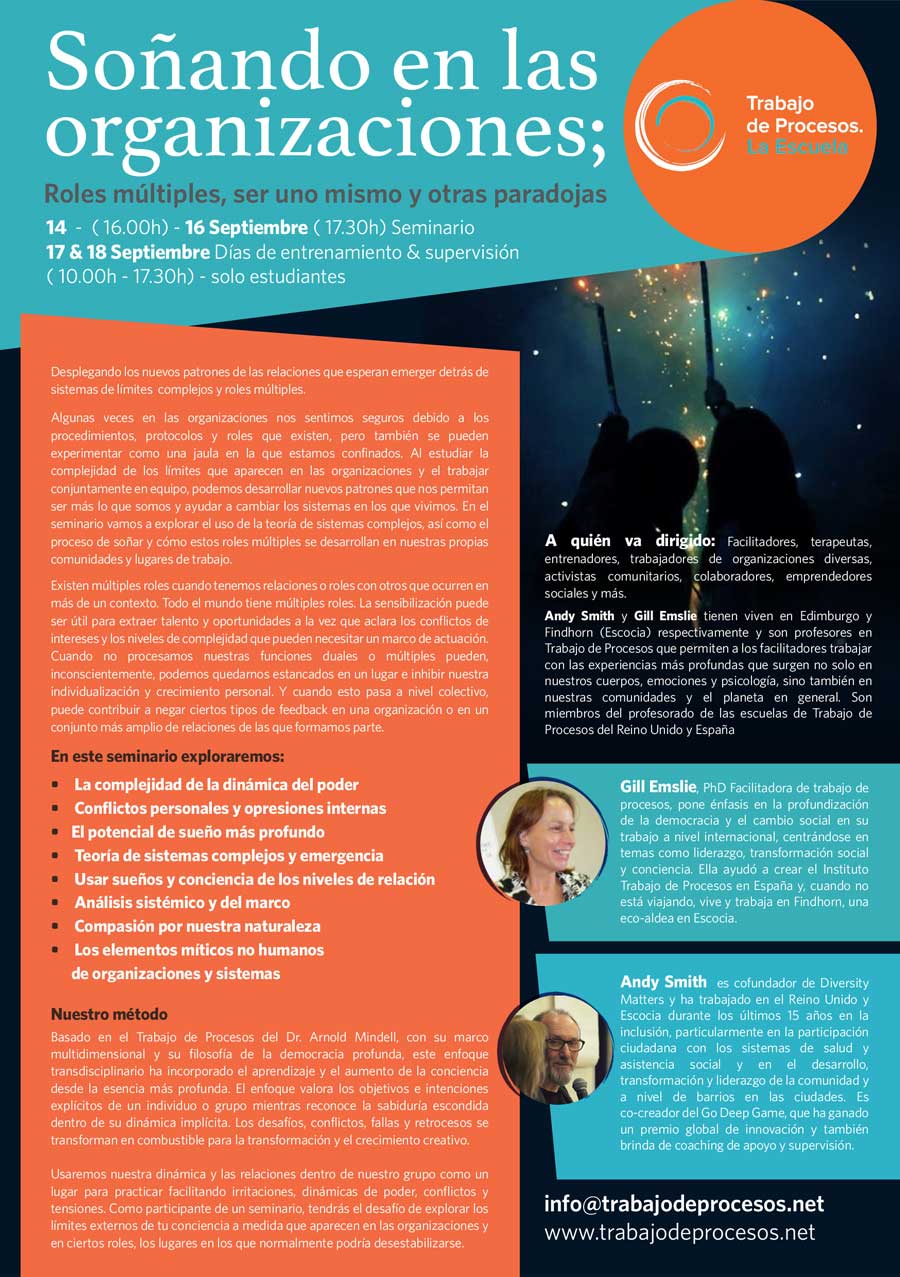 This seminar, open to the public, has welcomed people from all over the peninsula and also from the Balearic Islands, new people from outside the school who have had some contact for the first time with the Process Work methodology.
Others have taken the opportunity to analyze their organizations and improve their relationships and processes, from within, from their relationship with the things that happen to us in our day to day in the companies or working groups that we collaborate.
Here we leave a picture! See you at the next seminar!