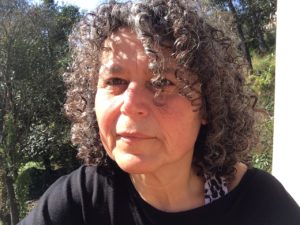 Lily Vassiliou, Ph.D., is a Certified Process Worker with a background in social work, systems theory, and group dynamics. She completed her doctoral studies in the area of Psychology, researching Processwork's approach to panic attacks.
Together with colleagues she brought Processwork to Greece, co-founding Processwork Greece and Processwork Hub. She is a member of the faculty of the training programs of Processwork Hub in Athens, Greece and the Process Work Institute in Portland, USA. Lily works in Greece and internationally as a process worker, trainer, supervisor, group and conflict facilitator and organizational consultant.
In Processwork Lily found a paradigm that views what is happening as the Teacher; a paradigm that values all experiences and finds treasures hidden in the most troublesome of them. This worldview fit her feeling about life. Being immersed in it gave her a deeper understanding and appreciation of herself and the world around her.
Among her interests is Worldwork as a methodology for working on diversity issues and building sustainable community. She has helped organize and co-facilitated town meetings in Athens around the economic crisis and social changes entailed, but also abroad, in Portland and Eugene, Oregon, USA on racism, xenophobia, sexism and homophobia, and in Beaston, Leeds, UK on the aftermath of the July 2005 London bombings. In Greece these days, among the other projects she is involved in, she works with teams of various NGO's working in the refugee camps, supporting them with teambuilding, supervision, and prevention of burnout. Other interests of hers are near-death experiences and coma work.