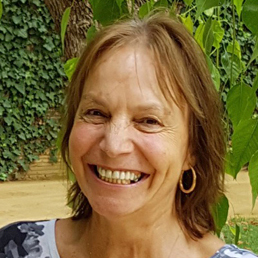 Gill Emslie PhD works internationally as a Processwork facilitator, trainer, coach and consultant. Using this interdisciplinary process-oriented approach Gill facilitates leadership and change across a broad spectrum of sectors, with individuals, organisations, networks and communities.
As an educator, Gill has taught at under-graduate and post-graduate levels in Europe, SE Asia and Latin America. She specialises in running in-depth training programmes in leadership, diversity and conflict facilitation, and community building. She also collaborates with international and local NGO networks, facilitating multi-stakeholder dialogues across various sectors.
Her specialist interest lies in the human experience as it relates to social change processes, diversity and inclusion. This extends to working with the dynamics of rank and power and the connection with individual body experiences. Her desire is to support and draw out the inherent potential within each individual, relationship, organisation and community.
Gill trained at the Process Work Institute, Oregon, USA and in RSPOPUK, London, and completed a Ph.D. in Natural Design at Dundee University, Scotland. She is a qualified UKCP psychotherapist, supervisor and training supervisor. Gill is a founding member of the Institute of Trabajo de Procesos in Barcelona. She also teaches in the UK and Italian Processwork schools.
Gill lives in Scotland and Spain. In Findhorn, Scotland, she is a founding member of a small low-carbon ecological co-housing project. She is a senior faculty member of the Findhorn Foundation Eco-Village where she has designed and delivered conflict facilitation and leadership training programmes for international delegates and guests.
The Findhorn Foundation is an NGO and CIFAL training centre endorsed by the United Nations, on issues of global concern related to sustainability, environment, peace and shelter.