February, 11th to 13th, 2022
online
Andy Smith & Gill Emslie
Global warming is a symptom of our lack of connection to each other and the earth itself
Even though we face global climate disruption, structural discimination underpinned by collective and intergenerational trauma, the loss of our dreams and having to face our deepest fears, we can still choose life.
It is crucial that we learn to meet our needs without destroying our life-support systems and how to facilitate ourselves and each other in this process. Focusing not only on our shared world, but also our inner and relationship atmospheres in all their diversity.
As Spring emerges from winter and the sap begins to rise, we will work together to co-create with nature the next cycle, unfolding our fears, and finding the courage to facilitate life sustaining practises for ourselves, our relationships, communities and for the world.
In this training we will:
Build resilience – by training in grounding practises
Dying/Letting go of what holds us back
Working with the Polyvagal curve ( moving from activation to grounding and connection)
Embodied facilitation skills.
Understand more deeply the cycles and patterns we enter into in our endeavours and projects
Based on Dr. Arnold Mindell's Processwork approach with its multi-dimensional framework and the principles of deep democracy, this inter-disciplinary approach emphasises embodied learning and increased awareness at its heart.
It deepens processes of conflict faciliation, somatic trauma work, systemic discrimination, environmental and social movements and in organisations, business, theatre, music, the arts and psychotherapy.
Photo credit Susi Petherick susipetherickphotography.com
VIDEO 1: Gill explains polyvagal COURVE
VIDEO 2: Andy explains CYCLES OF LIFE
VIDEO 3: Andy Smith on connections
ANDY SMITH: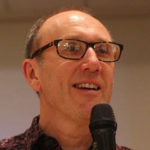 Andy's work centres on transformational change in communities, organisations and participative democracy, inclusion and diversity.
GILL EMSLIE PhD: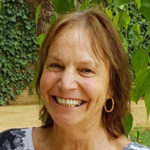 Gill Emslie works internationally as a Processwork facilitator, trainer, coach and consultant. Using this interdisciplinary process-oriented approach Gill facilitates leadership and change across a broad spectrum of sectors.
---
SEMINAR TIMING:
Friday 16-19:30h
Saturday 10-14 & 16-19:30h
Sunday 10-14 & 15:30-17:30h
Training Days: 80€/day (only for formal Process Work students IAPOP centers9
Monday 10-14 & 15:30-17:30h
Tuesday 10-14 & 15:30-17:30h
WHERE IS THE SEMINAR TAKING PLACE ?
ONLINE – updated 17th January 2022
IMPORTANT: If there are no restrictions due to the covid, only people who do NOT travel to Barcelona can take SEMINARI ONLINE.
(*)We are aware of COVID pandemic and may move to online only format y COVID restructions change. Please check frequantly with th organisers for updates.
LANGUAGE OF THE SEMINAR:
English and Spanish with translation.
SEMINAR PRICE:
€ 300 (€ 265 EARLY BIIRD)
EARLY BIRD until Jaanuary 24th, 2022 for students of La Escuela of Instituto de Trabajo de Procesos y Democracia Profunda and IAPOP associated centers students;
Aid for the Pandemic
If you cannot pay the full fee, you can register by paying the amount you can afford and talk to The School to agree on an exchange and reduce the fee. Send an email to Mar at info@trabajodeprocesos.net with a short description of your circumstances and the amount you can pay.
Updated: 16th November 2021