24th - 26th February, 2023
Barcelona
Gill Emslie
Seminar hours:
Friday 16-19:30
Saturday 10-14 and 16-19:30
Sunday 10-14 and 16-18h
Seminar price: €300
(*) EARLY BIRD: €265 UNTIL FEBRUARY 10th INCLUDED FOR REGISTRATION AND PAYMENTS UNTIL THIS DAY – ONLY FOR FORMAL STUDENTS FROM IAPOP ASSOCIATED CENTERS
(**) Price does not include accommodation or meals that must be arranged directly with EL CAUS DE MURA or the accommodation chosen by the participant.
Training Days (only for formal Process Work students)
Monday 10-14 and 15:30-17:30
Tuesday 10-14 and 15:30-17:30
Cost: 80€ / training day
LANGUAGE OF THE SEMINAR:
Spanish and English with translation.
ABOUT THE TRAINERS
Gill Emslie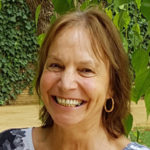 International facilitator, trainer and consultant working in settings ranging from NGOs, the environmental and social justice sectors, to business and local government. She works internationally leading in-depth training programs and facilitating leadership teams. Her work is process-oriented and systemic, fostering change in individuals, teams, and organizations. Gill is a founding member of the Institute for Process Work and Deep Democracy in Barcelona.
Financial help:
If you cannot pay the full fee, you can register by paying the amount you can afford and talk to the School to arrange an exchange and reduce the fee. Send an email to Mar at info@trabajodeprocesos.net with a brief description of your circumstances and the amount you can pay.
PAYMENT AND CANCELLATION POLICY (Read before registering please)