4th, 11th and 18th October 2022
online
Sergi Barrientos and Samuel Martínez
3 online capsules to explore from where I relate as a man and the impact this has on myself and those around me.

After the success of the 1st edition of this online capsule, we open registrations for the 2nd edition: » Dreaming of man: Practical tools for managing our relationships. »
Facilitators: Sergi Barrientos and Samuel Martínez
Dates: October 4th, 11th and 18th – from 5:30 p.m. to 8:30 p.m. CET
If we consider feedback as the basis of communication and human evolution, and we take into account the strong feedback that we men often receive about the use of our power by many groups and people in society, then I ask myself:
What is behind that closed door to receive feedback?
Is there something inside me that prevents me, or resists, from opening that door?
What am I protecting?
We will explore these questions, as well as the altered states and moods that revolve around them, using what we feel, movement and creativity. A journey towards the possibility of loving and loving ourselves in a healthier, less obsessive, controlling and patriarchal way.
An online workshop for people who have grown up and been educated as men and who identify as such. This mini training is focused on men who have been socialized as men.
The three capsules form a set and to participate you have to register for all three.
It is not necessary to have previous experience in Process Work.
Language
The sessions will be in Spanish. It will NOT be translated into English.
Workshop cost.
€90 for three sessions
(€70 for School students.)
If you have financial problems to pay this amount, contact us to find options. We are open to supporting men who want to participate and who, due to their precarious economic situation, cannot afford the cost of the course. For more information, contact us by writing us an email: sergiproces@gmail.com & info@samuelmartinezmartin.es
Registration deadline
3 days before the first session.
Materials
Participants will receive a pdf document with the exercises and other complementary materials.
If you cannot attend all three modules, we will be offering recorded versiones of the explanations parts of the sessions.
About Sergi Barrientos: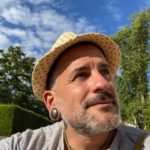 Sergi is part of the teaching staff of our School, professional associates of Work Processes.
Diploma in Process Work, Facilitator, Trainer and Therapist, I am passionate about working around diversity, community and organizational transformation, power and resilience.
A long experience in social movements and projects around social justice, as well as years living and working in different parts of the world with multiple organizations and communities have given me a cross-cultural awareness of the dynamics of privilege, power and marginalization.
Founding member of the Go Deep Project recognized with the GENE Global Education Innovation Award '17, I currently work with organizations, refugees and issues related to men, the relationship between men and violence.
«I love the study and research of the different methods and perspectives of facilitation, art and the mountain.»
About Samuel Martinez
Group facilitator accredited by the IIFAC-E and member of the Process Work Institute.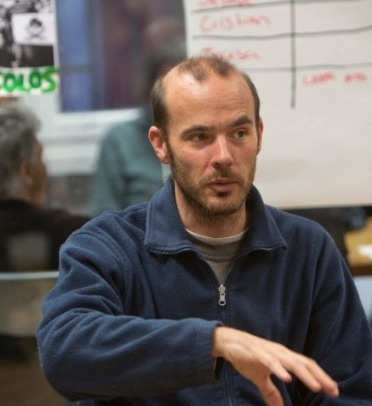 More information:
sergiproces@gmail.com & info@samuelmartinezmartin.es
Workshops organized by our Process Work School: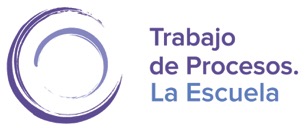 and carried out with the collaboration of the Center for the Transformation of Human Conflict: